A1 WINDOWS – BEST CHOICE IN BC
Our aim is to provide you with the very best value in windows and patio doors by combining quality products, award-winning service and everyday competitive pricing.
We believe that buying new windows shouldn't be complicated (unless you want it to be). You can rely on our expertise to help guide you through the process and recommend what best suits your application and budget.
SHOWROOM OPEN TO THE PUBLIC
#1 – 8038 Glenwood Drive
Burnaby, BC V3N 5E9
(2 blocks south of Marine Way
and North Fraser Way intersection)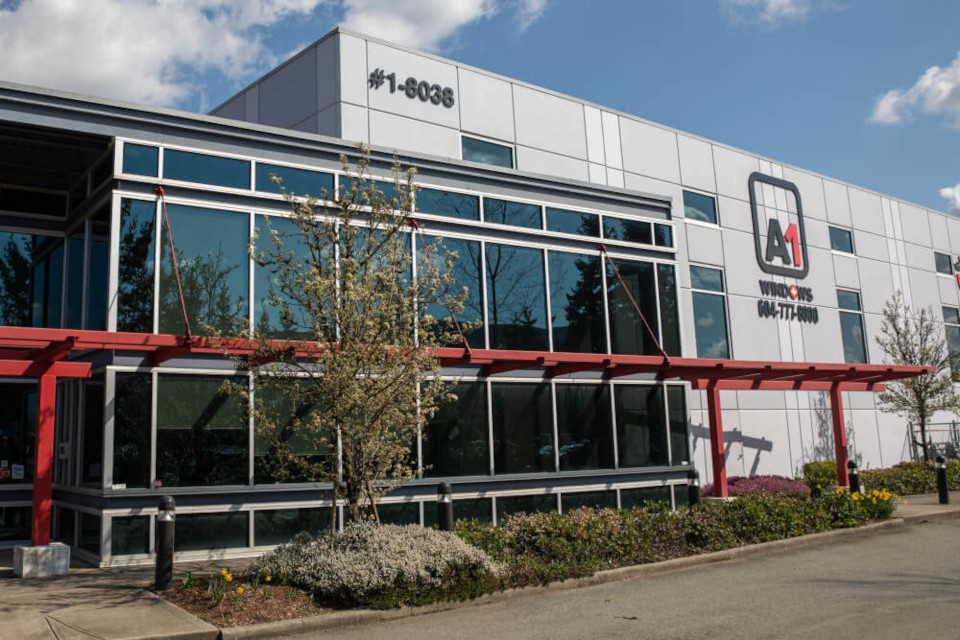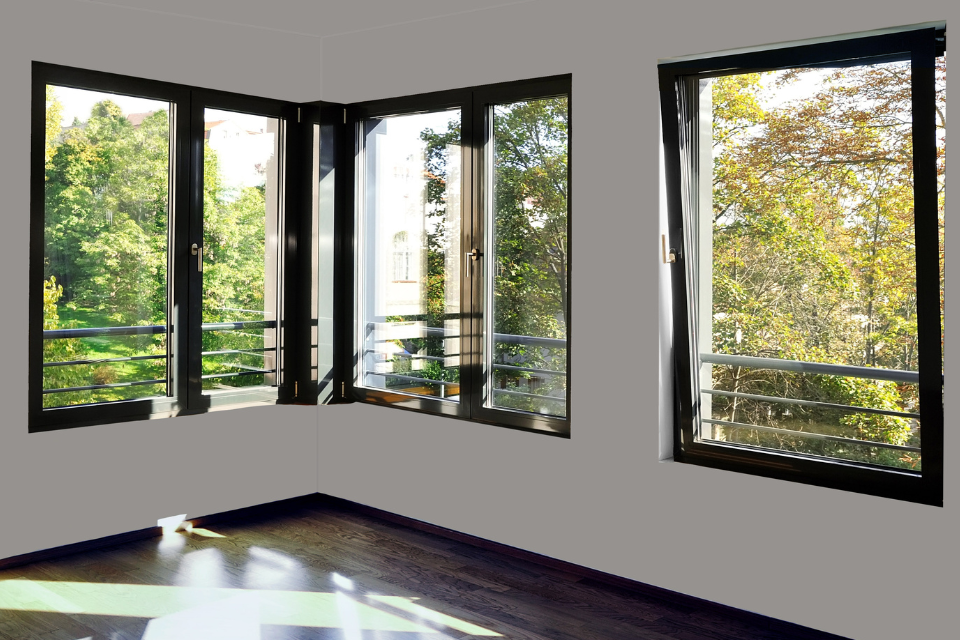 ABOUT GENEO TILT & TURN WINDOWS BY REHAU
The GENEO window profile system from REHAU is an innovative product fully reinforced with polymer, making it the first of its kind. Unlike traditional designs that rely on steel for reinforcement, GENEO is made of RAU-FIPRO, a fibre composite material commonly used in aeronautic and racing vehicle construction for its remarkable strength and load-bearing capabilities. RAU-FIPRO blends PVC and fibreglass materials, resulting in an exceptionally strong polymer profile that significantly enhances thermal insulation. A1 Windows is proud to be a supplier of this innovative product. Learn if the Geneo Tilt & Turn Windows by REHAU is the right choice for your home.
FEATURE PRODUCTS
Customer Reviews
"From start to finish, A1 Windows did an excellent job. The work performed to install two new sliding doors for our home was tremendous and was a total A1 team effort! The final product was exactly what we were looking for, all at a very competitive price! We felt the experience exceeded our expectations and would happily recommend or contact them again for any future projects on our home. Great job, guys! :)"
"We were happy with the service, communication, and follow-through. The salesperson we spoke to was informative and took the time to recognise our needs and provide various options. The installers were careful in removing the existing windows and cleaned up thoroughly after installing the new replacement windows. Our experience has been stress-free due to the exceptional customer service, and we would use them again for future home renovations."
"I don't regularly submit reviews; however, I felt compelled to share that I thought that the crew were outstanding. They arrived early and were polite. They took great pride in their work as they were very thorough, regular communication and answering any questions we had, super professional. I cannot stress enough how refreshing this was, from the beginning of the installation to the end."
"Renovations are a stressful and overwhelming task to undertake. You don't know when things will go south and really need to be able to depend on the people you've chosen to help you. If you select Windows A-1 for your renovation, you will not be disappointed."
"We are impressed with the product, installation and crew. In this day and age, we are quick to criticise but forget to praise when everything goes well. The crew were efficient, fast and left everything spotless. The cost was as budgeted and the work completed on time. Besides making our home incredibly warmer, we have really noticed how much quieter it is. The street noise has decreased immeasurably.

We would be happy to recommend your company to potential customers and have already done so with the neighbours and friends."
"Your installation crew were totally about the business at hand and worked very hard in the course of the day. We are more than happy with the results!

We would have no hesitation recommending you or your firm to others!"
"It is difficult to express our gratitude to all the kind people at the A-1 Window Mfg. Ltd. who came to our assistance. This was truly the ultimate in customer service. We always have & will definitely continue to recommend you to any and everyone who is thinking about replacing their windows!

You are the best! Thank you!"
"I wanted to let you know how happy we are with our windows. We have had numerous compliments about how good they look. Also, the installers were excellent and did a fantastic job cleaning up.

At this time, we would like to express our satisfaction with the design and construction of the bay/skylight. Please express our appreciation to your design and technical staff for their diligence and efforts on our behalf."
"We were looking to replace our windows and patio door as they are quite old, so we hired this service after seeing good reviews about this company on the internet. They started work as soon as they arrived and they worked fast and efficiently. We are very pleased with the result; thank you, Mandip and Aman!"
"Where other companies were just giving quotes over the phone, Rob from A-1 Windows agreed to give us an in-person quote. His personalised approach and excellent customer service were one of the main reasons why we decided to go with them. Mani and Ranjit were very considerate and professional and did an excellent job installing our two windows. They were careful to protect our flooring and did a thorough clean-up afterwards. COVID-19 protocols were followed, and they were in and out in record time. Overall, we are very happy with the price, the work, and our decision."
"I wanted to take the time to thank everyone at A1 windows for their excellent product and service. They showed up on time and left my home clean with beautiful, professionally installed windows. Their attention to detail and the efficient way they worked was a pleasure to see. Everyone I worked with at A1 windows was a pleasure to deal with. I could not be happier with the people or the product."
"Jatin, Mandeep and Ryan came to my house today to install 19 windows. They have done a superb job! They have worked efficiently and quickly, finishing the entire job in one day. They have been very pleasant and easy to work with. They have also done a great job cleaning up afterwards. My house looks like new again! I heartily recommend A1 Windows and this amazing team. Thank you, Randy, Robert - who did all the measurements and had infinite patience - and all those at A1 Windows!"
"Very good service from A-1 Windows! They made sure my place is clean after finishing up the job and followed COVID protocols wearing masks which made me feel safe.

I definitely recommend their services to anyone looking to install new double glazed windows at their place! 5/5!"
"Friendly, clean, great attention to detail and pride in their work. Thoroughly checked everything to be sure that the work was top notch. The new windows don't have the drafts or cold feel of the old ones - highly recommend."