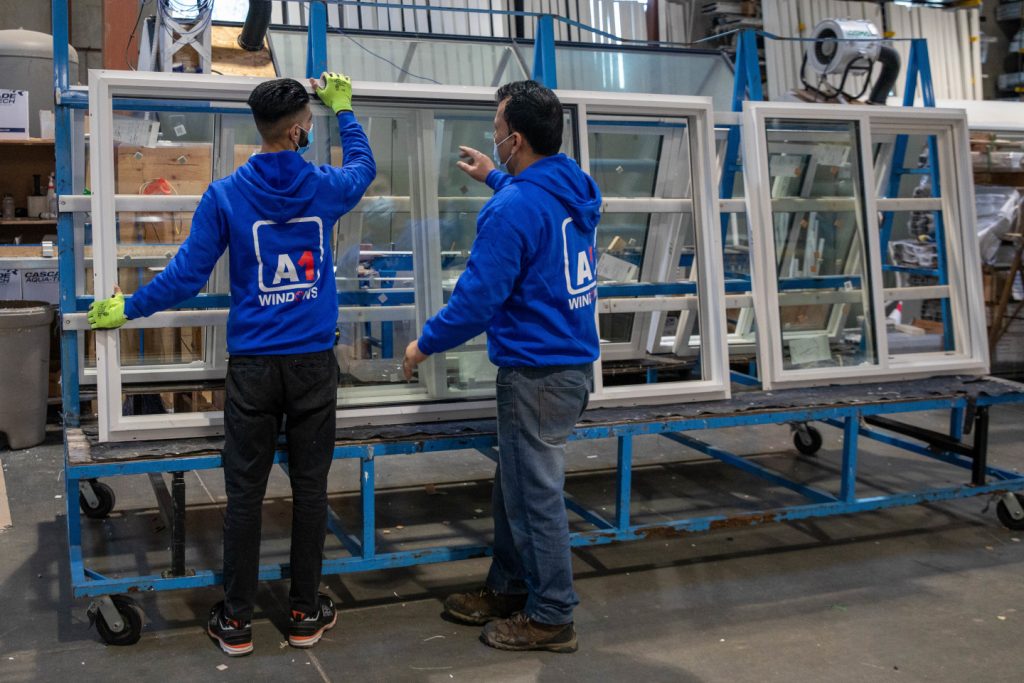 About A1 Windows
A1 Windows has been servicing the lower mainland since 1992.  
In 2005 we moved to our current factory location on a 3- acre site strategically located in central Burnaby.
Since that time A1 Windows has continued its growth to become a full-service, independent window manufacturer and installer specializing in residential, commercial and multi-family window replacement. Today A1 Windows is one of the few local manufacturers providing turnkey window replacement solutions in both vinyl and aluminium.
Our aim is to provide our clients with the very best value in windows and patio doors by combining quality products, award-winning service and everyday competitive pricing.
SALES MANAGER
We are a growing and well established company, requiring a full time, executive Sales Manager to take us to the next level.
Sales Manager to be working alongside with shareholders in the company. Sales, Strategy / Planning, Business Development
Ensures consistent, profitable growth in sales revenues through positive planning, deployment and management of sales personnel. Identifies objectives, strategies and action plans to improve short- and long-term sales and earnings.
Experienced with proven sales record.
A university degree in marketing or business studies is preferred; or a minimum of five years of related experience or training in window and door manufacturing or construction industry; or the equivalent combination of formal education and experience. Problem-solving and analytical skills to interpret sales performance and market trend information. Proven ability to motivate and lead the sales team. Must be experienced in developing marketing and sales strategies. Excellent oral and written communication skills, plus a good working knowledge of Microsoft Office Suite is required. A valid driver's license is required.
DETAILS OF FUNCTION:
Performs sales activities on major accounts and negotiates sales price and discounts in consultation with shareholders of the company.
• Manages personnel and develops sales and sales support staff.
• Reviews progress of sales roles throughout the company.
• Accurately forecasts annual, quarterly and monthly revenue streams. • Develops specific plans to ensure revenue growth in all company's products. • Provides quarterly results assessments of sales staff's productivity.
• Coordinates proper company resources to ensure efficient and stable sales results. • Formulates all sales policies, practices and procedures.
• Assists sales personnel in establishing personal contact and rapport with top echelon decision-makers.
• Collaborates with shareholders to develop sales strategies to improve market share in all product lines.
• Interprets short- and long-term effects on sales strategies in operating profit. • Educates sales team by establishing programs/seminars in the areas of new account sales and growth, sales of emerging products and multi-product sales, profitability, improved presentation strategies, competitive strategies, proper use and level of sales support, management of expenses and business/financial issues on contracts.
• Collaborates with shareholders to establish and control budgets for sales promotion and trade show
expenses. Reviews expenses and recommends economies.
• Holds regular meeting with sales staff.
Please apply with cover letter and your resume to
Sarb @ a1windows. Ca
Confidentiality will be strictly respected.
Sales Rep
A1 Windows is a well-established (nearly 30 years) successful window and door manufacturing company based in Burnaby BC, which is growing and looking to expand their sales force. We manufacture both vinyl and aluminium windows and doors. Our projects include residential, commercial and high rises. We are looking for a strong experienced sales professional to help us grow our business.
Minimum requirements:
– 5 years outside sales experience in the window and door industry
– Experience in the construction industry
– Proven business sales success
– Ability to organize and plan time efficiently
– Excellent written and verbal communication skills in English
– A strong drive to succeed, results-oriented, team player and a positive attitude
– Attention to detail is a must
– Personable, presentable professional presence
– Effective selling skills
– Reliable vehicle and an excellent driving record
– Ability to produce results in a competitive industry
– Attain sales objectives on a consistent basis.
Job Description:
To successfully grow the customer base. Plan and execute sales by advance planning of sales calls. Prioritizing business opportunities. Preparing estimates and presenting proposals to prospective customers.
What we offer: A friendly, supportive environment where you will be a valued team member. We provide most leads, a lucrative commission and gas allowance. Benefits and pay structure based on experience.
If you have the requirements, experience and drive necessary to be successful, please forward your cover letter and resume in confidence to sarb@a1windows.ca .
DON'T STAY WHERE YOU ARE TOLERATED, GO WHERE YOU'RE CELEBRATED.