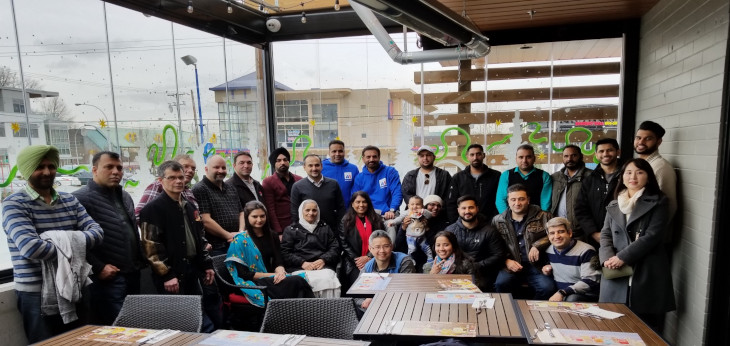 A1 Windows began in 1992 when former employees of Humphrey Aluminum purchased the substantial assets of the defunct company and began producing aluminum windows out of a small shop on Beresford Ave. in Burnaby. Vinyl windows were very quickly added to the mix. With our award-winning service and focus on the residential replacement market, rapid growth ensued. In 2005 A1 Windows moved to its current factory location on a 3- acre site strategically located in central Burnaby.
Since that time A1 Windows has continued its growth to become a full-service, independent window manufacturer and installer specializing in residential, commercial and multi-family window replacement. Today A1 Windows is one of the few local manufacturers providing turnkey window replacement solutions in both vinyl and aluminum.
Our aim is to provide you with the very best value in windows and patio doors by combining quality products, award-winning service and everyday competitive pricing.
We believe that buying new windows shouldn't be complicated (unless you want it to be). You can rely on our expertise to help guide you through the process and recommend whats best suits your application and budget.
Simply Great Windows | Simply Great Value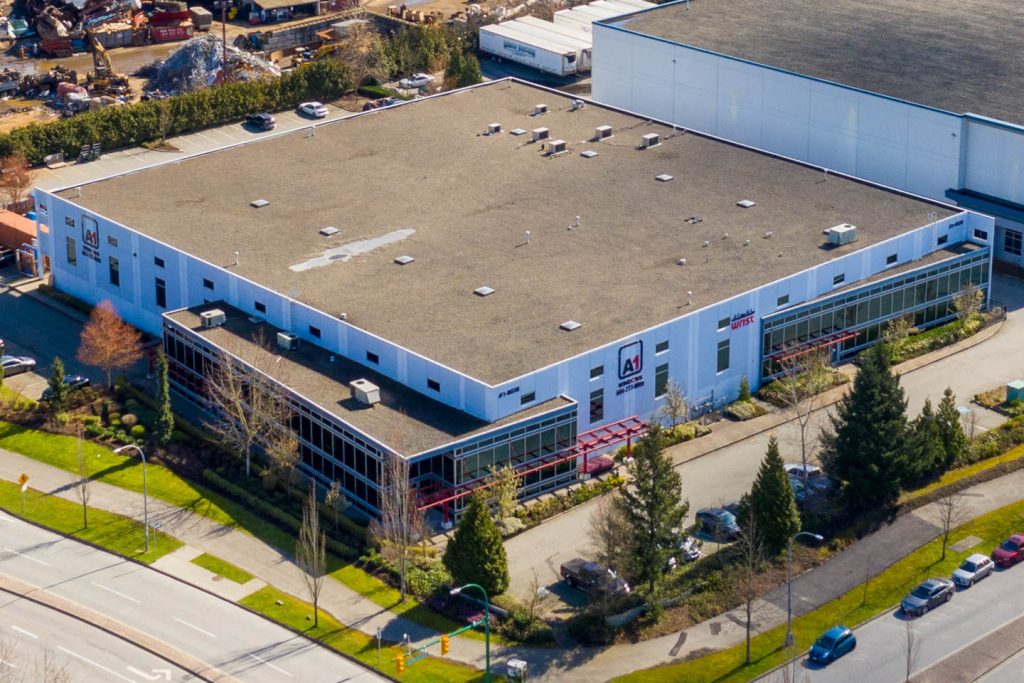 Experience
A1 Windows has experience working in various market segments including:
Residential Single Family Window Replacement
High-Rise and Mid-Rise Window Replacement (condo/co-op/office)
Apartment and Penthouse Window Replacement
Strata and Depreciation Reports requiring Window Replacement
Garden Apartment and Multi-Family Window Replacement
Office and Industrial Window Replacement
School and Church Window Replacement
Hospitality and Hotel Window Replacement
Senior and Assisted Living Window Replacement
Custom Home and Residential Window Replacement
Service Areas
While most of our projects take place in the Lower Mainland of BC, we are capable of supply-only contracts to fulfill throughout Canada and the USA.
Our direct service areas include: Abbotsford, Albion, Anmore, Annieville, Barnston Island, Belcarra, Boundary Bay, Bridgeport, Brighouse, Burnaby, Burquitlam, Cloverdale, Coquitlam, Crescent Beach, Delta, Fort Langley, Haney, Langley City, Langley District, Maillardville, Maple Ridge, Mission, New Westminster, Newton, North Vancouver City, North Vancouver District, Pitt Meadows, Port Coquitlam, Port Kells, Port Moody, Queensborough , Richmond, Sapperton, Steveston, Surrey, Tsawwassen, Vancouver, West Vancouver, Whalley, White Rock
If you are interested in carrying A1 Window's products in your showroom, please send us an email at info@a1windows.ca and include the reference "Dealer Inquiry" in your email.
Languages Spoken
A1 Windows, ownership and employees represent many different cultures and languages. Our staff is ready and able to assist you by speaking the following languages:
Hindi
Punjabi
Spanish
Tagalog
Russian
Ukrainian
Polish
Cantonese
Products
We know that good design is about water management not waterproofing. That's why our products have some of the highest ratings possible – internal sloped sills, continuous air barriers and louvered vent hole covers – the little things that ensure performance in our "wet" coast climate. All of A1 Windows are independently tested and certified for their performance.
Primary Industry (NAICS): 326196 – Plastic Window and Door Manufacturing
332321 – Metal Window and Door Manufacturing
Product Lines Alpine Series Vinyl Windows
Ultra Series Vinyl Advanced Frame Windows
350 Series Aluminum Window Wall System