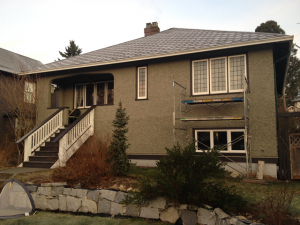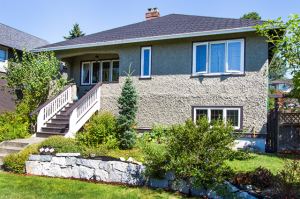 Sometimes our before and after pictures aren't all that visually dramatic (other than the sunny day).  For some home owners its all about preserving the heritage look while increasing the performance, comfort and operation of their windows.
Contained within the sealed doubled glazed unit, the 1/4 x 3/8 Dusty Grey / Pewter muntin bars mimic the look of the previous leaded glass. Cardinal Glass LowE 180 with Argon sealed units with the latest Endur spacer technology provides Energy Star level performance and durability. The new vinyl frames replace the old wooden sashes and roto-crank hardware replaces the old cam handles; providing a neat clean finish on the interior.
Oh,  and did we mention that we didn't install these windows?
While most homeowners find it more convenient to use our professional  installation services we are also happy to help the confident DIY'er. Our friendly and knowledgeable staff will work you to achieve your vision. Come visit our showroom at 8038 Glenwood Drive; centrally located off Marine in South Burnaby.