Looking for advice? Our knowledgeable sales representatives are happy to outline the options and recommend the best design and configuration for your home and budget. Book a FREE in-home consultation today.
A1's Ultra Series are constructed from multi-chambered, impact resistant Polyvinyl Chloride that won't warp, yellow or fade over time. Ultra Series windows are designed to accept "True Canadian" triple glazing with a proper ½ inch of air space between the panes of glass. Don't be deceived by others offering less by squeezing triple glazing into the space provided for standard double glazing.
Fully Compliant
All models performance levels are tested and independently certified by QAI; a leading third-party testing, inspection and certification organization. Ultra Series windows with triple glazing are fully NAFS – 17 compliant.
Energy Savings
Energy Star certified Zone 3; Ultra Series windows exceed the premium level of energy efficiency and are suitable for use in any climate in North America. All models fully qualify for Energy Star's coveted "Most Efficient" category.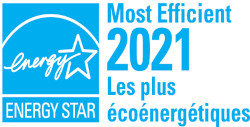 Sound reducing
Need quiet windows? Combining Ultra Series with acoustic glass helps solve the problem of excessive street noise and can be almost three times as effective as regular double glazed units.
Rainscreen design
New construction with rainscreen? Not a problem. The 4.5 inch depth frame permits true rainscreen installation with a 1 3/8 inch extension past the nailing flange; more room for strapping and exterior cladding.
Stylish Design
Most renovation flanged windows have a simple flat flange that doesn't add visual appeal. Ultra Series with a renovation flange includes a unique, integral, decorative brick mold.
ULTRA SERIES VINYL WINDOWS