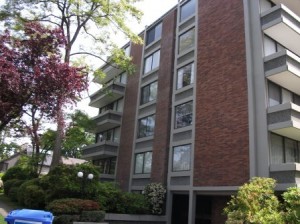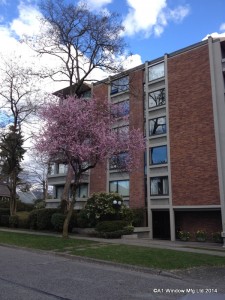 Project Name: Balsam House
Location: Vancouver, BC, V6M
Scope of work: Complete window replacement
Product: 350 Series Windows & 350 Series Patio doors with Phantom screens
Balsam House is a 6 level concrete complex built in 1970 situated on a pleasant street in Kerrisdale. While not a tall building, the high exposure of some of the older single glazed aluminum windows necessitated repairs; eventually leading to the strata electing to replace all the windows, patio doors and entrance way. The large balconies in the spacious suites were fitted with 350 Series patio doors in a bi-part configuration.