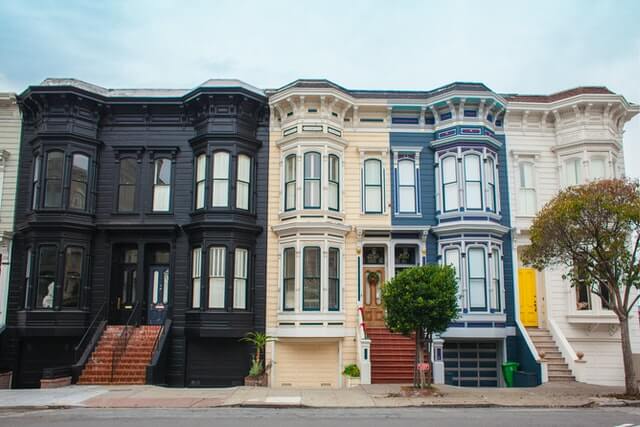 What are Vinyl Windows?
Vocab for today: Unplasticized Polyvinyl Chloride, or uPVC.
I am not going to type that every time, so we are going to use the common name: Vinyl. Vinyl windows are lightweight, and strong. The vinyl material is a durable and inexpensive material that we use to make our windows. Our industry is constantly innovating on the chemistry that makes this product a better fit for every market. These windows are almost always one of the best, if not the best, choices for most residential projects. Read through to know both the ups and downs of vinyl so that, when the time comes, you will make a confident purchase.
Trade-offs with Vinyl
When comparing vinyl frames to other frame materials it is best to compare and contrast the available options. In our market, aluminum is the competitor. In comparison to aluminum, vinyl loses on strength, durability, and flexibility. Aluminum windows can be much larger, have much more zany shapes, and be durable in those strange concoctions of configurations.
Composites are generally a premium product. In comparison, vinyl windows lack the structural abilities and are usually not able to achieve the Passive House Certification that composites can. Instead, vinyl options offer a compromise of affordability, excellent energy efficiency, and configuration for the vast majority of applications.
Vinyl is the all-rounder of the window world. They are the jack of all windows. However, specific cases do stump the abilities of vinyl and push past the limitations. In those cases, specialty or premium products are needed. When it comes down to value, vinyl will win where it can compete.
Where are Vinyl Windows the Best?
Installing Vinyl Windows as Replacements
Most vinyl windows sold in the Lower Mainland are replacing old aluminum or wooden windows. In almost all cases vinyl is a significant improvement for the comfort in your home. Window Rebates are available for when you are considering replacing older windows. The best vinyl windows available can qualify for the Energy-Star "Most Efficient" label. We take homes with old drafty or leaking windows and seal everything up with new vinyl window installations. Your home's temperature will not depend on the outside weather nearly as much.
Lower Your New Building Costs
The Vancouver region is rife with new, green technologies. There has been a major push to adopt energy efficient vinyl windows as the successor to aluminum products. City codes and Provincial requirements are based off of double- or triple-pane vinyl windows. Wherever possible, using vinyl windows will lower the costs of your project and accelerate your project's timeline. On time and on budget is how vinyl thrives.
Vinyl Window Shapes, Rakes, and Colours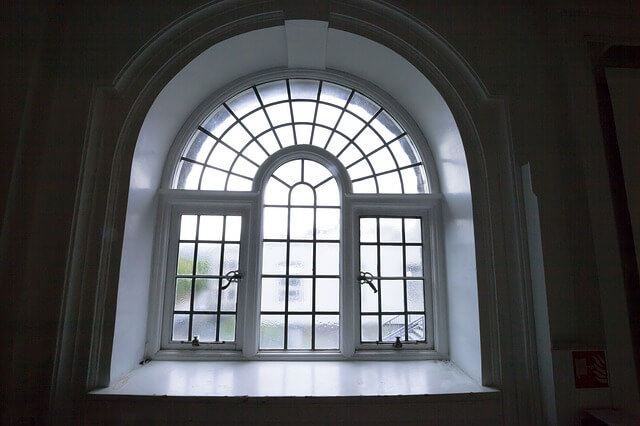 Can A-1 Make Vinyl Windows In Fun Shapes?
Yes! Vinyl windows can be bent, cut, shaped, squashed, and stretched! Round-top windows and triangle windows are very common here. In the '80s & '90s everyone went crazy installing arched windows and bayed and bowed windows – even curved windows on circular walls. While some of the sharp angles and tight circles are too much for vinyl to handle, there are lots that vinyl is able to accommodate.
Are Black Vinyl Windows Available?
Not just black: we can do any colour you want! Our most common colours are White, Black, and Brown. Vinyl windows are coloured in one of two ways: for very common colours some manufacturers will extrude their materials in that colour. For us, we extrude everything in white. Like most offerings on the market, we use the painting method to attach our colouring. Painting windows is not a DIY project. In order for the paint to last we have to use industrial processes to bond the paint to the vinyl. The colour you choose should be the colour for the window's whole expected life.
4500 Ultra Series Windows
A-1 Windows offers a very versatile vinyl window system. We have a full product line that can accommodate both double- and triple glazed windows in the same frame. Our frames are rated up to Commercial standards and exceed the requirements for the Energy-Star "Most Efficient" label. We offer the competitive pricing for high efficiency vinyl windows. We can even help you qualify for all of the available rebate programs.
Our Windows are Made Specifically for the Vancouver Climate
We have invested a tonne of time and effort into ensuring that our 4500 Ultra series has excellent water-resistance and robust weather sealants. Our Engineers have revised our product to ensure that you get the best bang for your buck. We use premium sealant on our glass and installation to ensure our product lasts longer than we promise. Our installers work all day to make sure that your windows are properly sealed for the kinds of weather that you expect. Even if the highways wash away, your windows will be in excellent condition.
Soundproofing? Obscure Windows? What is the Limit?
For most people, the limit is your budget. That is why we always want to be assisting you in making the best cost-efficient choices with our products. We can help you choose products specifically suited to your needs. You may have been "up-sold" by other window suppliers, but we don't do that here. At A-1 Windows we make sure that you get what you want and what you need.